Cross posted:
SistersTalk
The lastest entry to the
BlogsbyWomen directory
is
Sudoku
, a very interesting game that looks like a great twist on
tic-tac-toe
. I was hooked right away because, well, I'm easily distracted.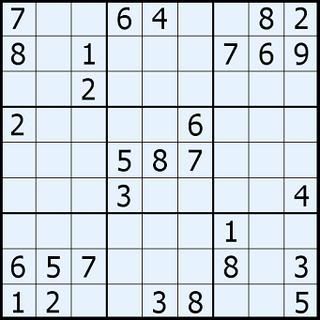 Here are the
rules
for playing Sudoku. Once you've figured out how to play, try
creating your own Sudoku
puzzles.
Technorati Tag: games